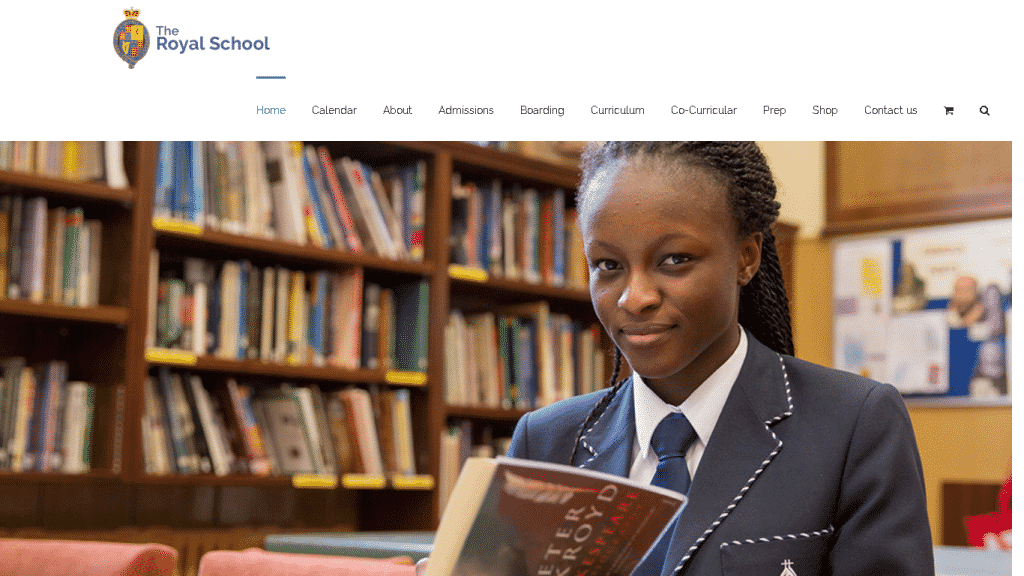 The Royal School, Armagh
The Royal School, Armagh
Vision & Values
At the Royal School, Armagh we believe firmly that character can be developed significantly and that pupils can become exceptionally rounded. Impelling pupils into carefully designed experiences without their comfort zone; pushing them to strive to master something they think they cannot do and the sense of achievement, confidence and self-esteem which accrues from doing just that is the development of character!

The original mission of the school was a simple strap-line: "For the encrease of learninge and good manners". This school has always therefore seen education in its widest possible sense. The way pupils "are", their demeanour and their "quality of being" have always been held to be as important as the certificates they achieve.
The Royal School, Armagh
Contact Details
School: The Royal School, Armagh
Address:
College Hill
Armagh
Co. Armagh
BT61 9DH
Telephone:
028 3752 2807
Email:
info@royalschool.com
The Royal School, Armagh
Entrance Criteria
School: The Royal School, Armagh
The School will initially consider, for non-boarding places, only those candidates who have taken the Common Entrance Assessment ("the CEA") provided by the Association for Quality Education ("the AQE") and who have been awarded a score in the CEA.
All boarding applications should be made direct to the School, which will be the main information point for parents regarding boarding applications and procedures. The Royal School, Armagh can be found at the click here
---
The Royal School, Armagh
Priority Catchment Area
---
The Royal School, Armagh
School Location
---
The Royal School, Armagh
School Extracurricular
The co-curricular programme is complemented by the school's House System where pupils represent one of four Houses, which are eponymously named after former Archbishops – Armstrong, Beresford, d'Arcy and Rokeby.
The Duke of Edinburgh Award Scheme continues to be very popular with expeditions to the Mountains of Mourne, Connamara, Scotland, England and Switzerland. Music and Drama have a long standing tradition at the School and continue to thrive and grow in popularity. There is a Junior Choir and a Senior Choir as well as Chamber Choirs and School Orchestra and Band. The annual Festival of Nine Lessons and Carols is one of the musical highlights each year taking place in St. Patrick's Cathedral Armagh. There is one major dramatic society theatrical performance bi-annually with recent productions having included Calamity Jane, Annie, The Sound of Music, Oliver and Starlight Express. Athletics, Equestrian, Scripture Union, Badminton, Fantasy Football League, Running Club, Card Club, Food safety and Catering, Shooting, Chamber Choir, Flying (CCF Air Section), Ski Trip, Choir, Geography Club, Survival Cookery, Chess Club, Hill walking Club, Talking Newspaper, Cricket, Hockey, Tennis, Charity Club, Italian, Volley Ball, Dance Club, Languages Cultural Trip, War Games
Debating, Library Committee, Rugby, Duke of Edinburgh Award Scheme
(Bronze, silver and Gold), Netball ClubOrchestra, Peer Tutoring
---
The Royal School, Armagh
School Useful Links
---
---
NB: whilst every care has been taken to ensure accuracy of data please check with the school or county for up to date information.