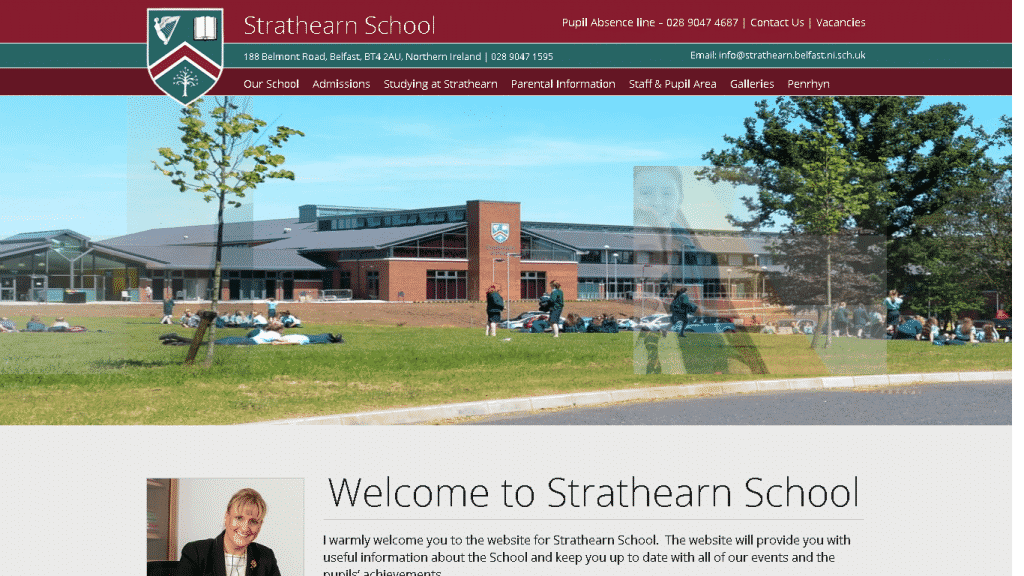 Strathearn School
Strathearn School
Vision & Values
Strathearn School
Contact Details
School: Strathearn School
Address:
188 Belmont Road
Belfast
Co. Antrim
BT4 2AU
Telephone:
028 9047 1595
Email:
info@strathearn.belfast.ni.sch.uk
Strathearn School
Entrance Criteria
School: Strathearn School
Strathearn is one of many Grammar schools where the result from the AQE Common Entrance Assessment will be an essential part of the admissions procedure for September 2018. Registration forms will be available via the following the link. Forms are also available from the School and have been sent to all Primary Schools. Below is some information for parents of pupils currently in P6 who wish to consider sitting the assessment. Strathearn School can be found at the click here
---
Strathearn School
Priority Catchment Area
---
Strathearn School
School Location
---
Strathearn School
School Extracurricular
Strathearn is proud of its wide ranging extra-curricular sports programme and while hockey is traditionally our main winter team sport, we do offer a number of different activities including netball, cross country, badminton, gymnastics, dance, football, self-defence and fitness. During the summer term athletics, tennis, cricket and rounders are on offer. The programme is organised to complement the non-sporting activities offered after school and where possible provides pupils with the opportunity to participate in a varied extra-curricular programme.
---
Strathearn School
School Useful Links
---
---
NB: whilst every care has been taken to ensure accuracy of data please check with the school or county for up to date information.