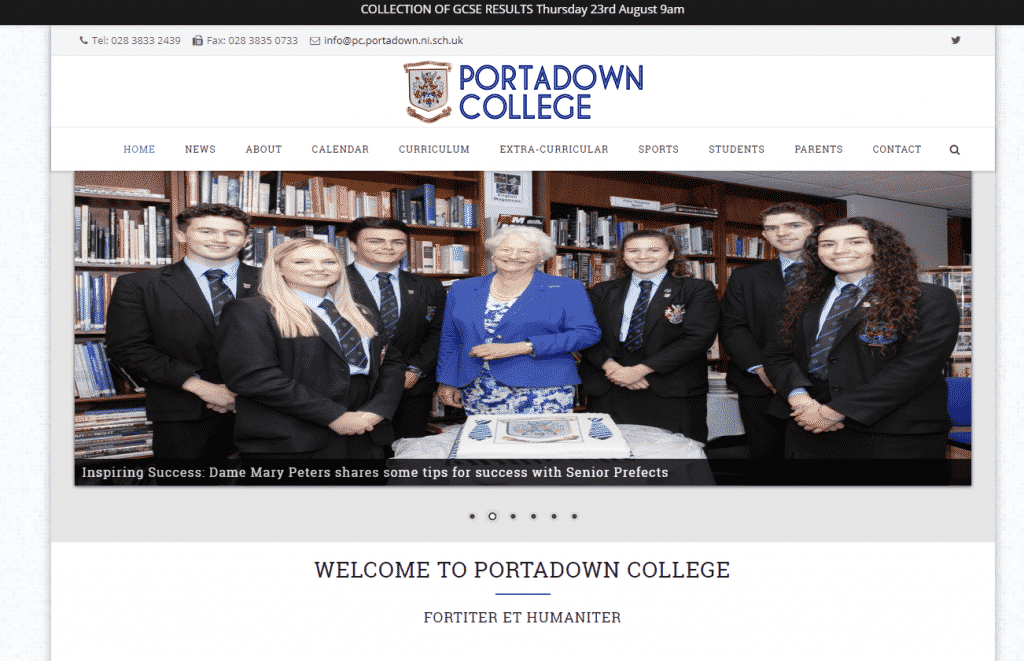 Portadown College
Portadown College
Vision & Values
Portadown College
Contact Details
School: Portadown College
Address:
Killicomaine Road
Portadown
Co. Armagh
BT63 5BU
Telephone:
028 3833 2439
Email:
info@pc.portadown.ni.sch.uk
Portadown College
Entrance Criteria
School: Portadown College
Portadown College became a Senior High School (Selective Grammar) in 1969, admitting students to the Senior School at 14+ on transfer from Junior High Schools and other schools to continue academic courses to GCSE and 'A' level. The school has a staff of 50 teachers, with one of the largest Sixth Forms in Northern Ireland.
Portadown College can be found at the click here
---
Portadown College
Priority Catchment Area
---
Portadown College
School Location
---
Portadown College
School Extracurricular
Clubs and Societies at Portadown College cater for a wide range of games, interests, skills and hobbies; these take place at lunch time, after school, on Saturdays, at weekends or over longer periods, at home and abroad, and in and out of term time. The College can be justly proud of its success and reputation in many areas and we stress that this is still an important and vital part of school life. For more information just click here
---
Portadown College
School Useful Links
---
---
NB: whilst every care has been taken to ensure accuracy of data please check with the school or county for up to date information.