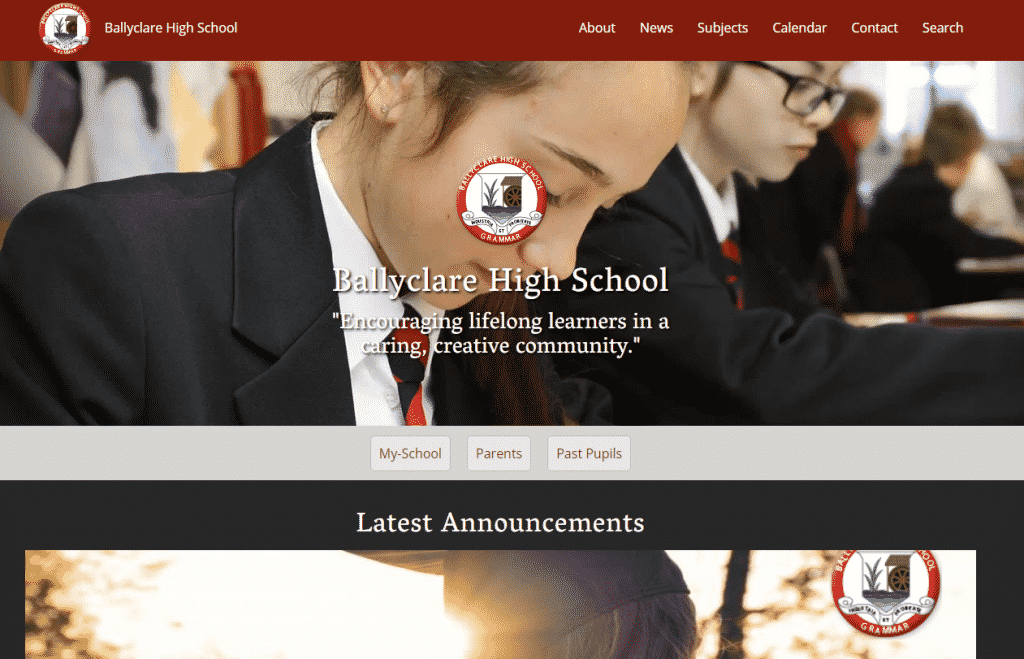 Ballyclare High School
Ballyclare High School Vision & Values
There is a strong tradition of good relationships between teachers, pupils and parents at Ballyclare High School and between the School and the wider community, including the business and industry community. We expect high standards of presentation, behaviour and application to study; we encourage excellence and we support learning needs. Confidence and self-esteem are promoted through positive discipline through which we encourage self-respect, respect for each other and tolerance of diversity.
We encourage pupils to show initiative, set ambitious goals and demonstrate personal endeavour. Our pastoral care structure provides support for pupils from form tutors and heads of year, while members of sixth form support and assist younger pupils through our 'Buddy' system, our summer school and an induction programme for transferring pupils.
Ballyclare High School Contact Details
School: Ballyclare High School
Address:
31 Rashee Rd
Ballyclare
Antrim
BT39 9HJ
Telephone:
(0) 28 9332 2244
Email:
info@ballyclarehigh.ballyclare.ni.sch.uk
Ballyclare High School Entrance Criteria
School: Ballyclare High School
At Key Stage 4 (i.e. during Years 11 and 12) contributory subjects are taken within the specified Areas of Study. Twenty five subjects are offered and taught at GCSE level. At the end of Key Stage 4 most pupils will take GCSE examinations at the highest level in 8 to 10 subjects.Ballyclare High School can be found at the click here
---
Ballyclare High School Priority Catchment Area
---
Ballyclare High School Location
---
Ballyclare High School Extracurricular
---
Ballyclare High School Useful Links
---
---
NB: whilst every care has been taken to ensure accuracy of data please check with the school or county for up to date information.