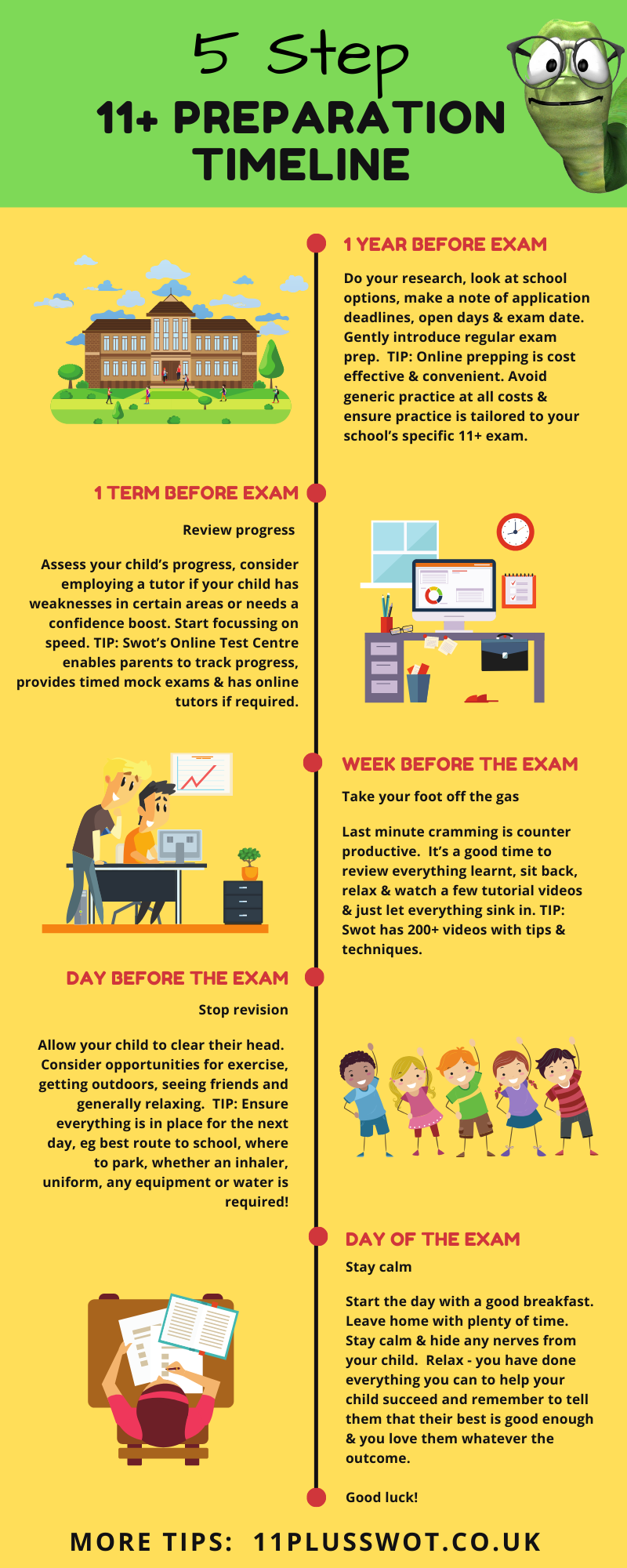 11Plus 5 Step Preparation Timeline
11Plus Preparation
11Plus preparation is vital so make sure you prepare in time for the 11Plus exam. This handy infographic will keep you on track with the timeline breakdown making sure you are well prepared in good time, feeling less stressed and ready to go! After all, you want that grammar school place, right?
Grab a copy of your free E-Book "Unfair Advantage"
As part of your 11Plus preparation we are offering you this E-Book absolutely free (worth £6.99). It reveals the secrets to helping your child pass the 11 Plus exam. Click the link below and we will send you your free copy instantly.
Useful links: What is the 11Plus? and the 11PlusSwot Advantage
Would love to know your thoughts on preparing for the 11plus, leave a comment and share with your friends if you think they would find it useful.